Home
›
General Board
How many RPs F2P players can expect to get in NF
<!–– 1941 ––>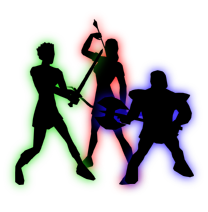 Armagedden
<!–– closing ID=FDP or NOFDP 2001 ––>
These are RPs made with 10% rp buff bonus up
These are SOLO kills!

rr2 -400 rps (as much as soloing a Doppelganger except with less BPs earned)
rr4 - 800 rps
rr11 - 1200 rps
rr12 - 1388 (is Tommivercetti rr12 or 13?)

RPs from daily quests = 5000 rps (iirc when I was subbed they were 15k)

I made a whopping 6000 rps off off my first seven solo kills (all worth) and finished off my day at like 8k/hour once the Daily Solo Quest bumped it up.

I basically lost the will to kill my opponents because the RPs weren't even worth the time.

I wonder if I give full RPs to subbed players, because that would be prejudice!!!