Home
›
General Board
The holy order of beausant are recruiting
<!–– 1941 ––>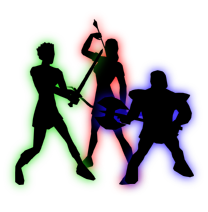 Brut
<!–– closing ID=FDP or NOFDP 2001 ––>
Citizens of Albion the black brothers of beausant are recruiting .
We require men and woman stout of heart and pure of mind to run primary melee groups on Albion.
We primary run small or 8 but will assist the realm of Albion in large scale warfare when needed we will run more than 8 if friends or guild players are more than 8 or if the alliance needs our support.
We play mainly in the night hours of Albion eu time from 7 pm gmt to late sometimes into USA prime time.
I plan to run two types of groups a mercenary cabalist debuff energy train.
And a heavy tank group based on talds setup which when I get the people works very well.
We would also like to run a reaver bomb group.
We have a discord and teamspeak server and also a Facebook and messenger service.
If ye wish to join us contact myself or my guild members on the realm of Albion
We have no rules in beausant only that you wear the black of the holy brothers.
If you value your I remain standing do not join.
If you choose to join beausant ye face a life of pain and suffering and death will be your only salvation.
We are the defenders in the night of Albion may the lord have mercy on thy soul .
So say I Brut Mcduff last of the Templar knights of Albion lord of dun de Behn.
Grandmaster of the holy order of Beausant.