Home
›
Support Forum
Horrible Support and do-not-reply@broadsword.com
<!–– 1941 ––>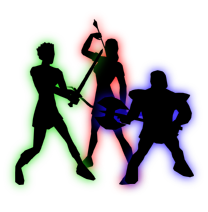 Prank80
<!–– closing ID=FDP or NOFDP 2001 ––>
This is a joke. I've spent over 400 dollars this month on my roster of toons and the run around from your support staff is really disturbing. It's really upsetting to get some of these support emails back that are so horribly copy and pasted.

Not only is that upsetting but the support staff respond with a do-no-reply@broadsword email address so any follow-up information is not getting looked at. Once they close it you need to start another one.

If you're swamped be clear about it instead of closing support questions without reading them or offering to help. It's near impossible to not get ticked off about this entire process of getting help.

I've been trying to get some subscriptions charges looked at as some went though as USD on broadswords website, while EA charges the same price in CND. A link was sent to contact EA but not it spun me in a full circle back to support@darkageofcamelot.com

Really confused and very upset as this process.
Tagged: