Home
›
General Board
Macro Groups in RvR?
<!–– 1941 ––>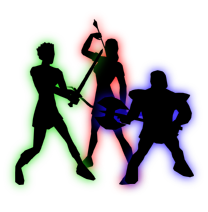 respectme
<!–– closing ID=FDP or NOFDP 2001 ––>
How stringent are the rules on macro groups in RvR and remind me what the punishment is?

I'd like to start running a full macro group or two full macro groups out in the frontiers. Can you imagine? Respectme's macro zerg with 14 king's gear nubs slaughtering Nexxron's sociopath stealth zerg and battling Herorius's noble army? Let's face it, action has been getting sparse lately, so 2 fg would be as much as a 25% increase in NF population. I can't imagine anybody except the most worthless customers would complain about it.

Maybe the rules on macro groups in RVR can be relaxed or add stipulations such as no trapping choke points or whatever the reason they were originally banned.

Allow macro groups in RvR?

25 votes

Yes

32.00%

Yes - but with limitations

20.00%

No - keep them banned and keep the population low

48.00%
Post edited by respectme on
Tagged: