Home
›
General Board
Moydruim, folley, trellebourg, just laby 2.0?
<!–– 1941 ––>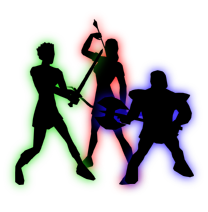 Badnagen
<!–– closing ID=FDP or NOFDP 2001 ––>
I like the idea of the solo buff, the solo daily, and the traffic that these spots bring. But the porting is a bit much. Can port from realm to realm, pop in with immunity timer and if you don't like it pop out before you get hit. Just laby port hopping all over again. I will admit it allows you to get to the action fast but once you have the ports the traffic to and from slows way down. Is this really working as intended? Is there a better way? Thoughts?