Home
›
General Board
More RVR quests
<!–– 1941 ––>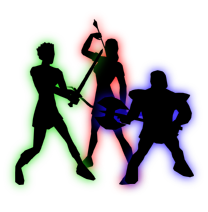 Dyn_Nothgrim
<!–– closing ID=FDP or NOFDP 2001 ––>
Think its time for a change.

How about an rp quest for other things besides kills.
10-20 resurrections
25k healed
15 deathblows
5 keep takes
5 keep defenses
10 tower takes
10 tower defenses
1 relic

I think the last three would help get action moving as far as zergs are concerned get them to stop just roaming ev and maybe head around taking and defending stuff.

For the tower defenses you would have to be there for the bonus after something like that. Need to get some more objectives.