Home
›
General Board
I'm out: account for sale
<!–– 1941 ––>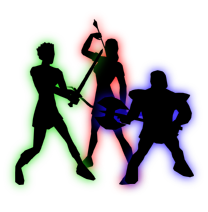 mesdispenser
<!–– closing ID=FDP or NOFDP 2001 ––>
I'll double check safety word and subscription info tonight. Don't recall the status of either.

R12 sorc
R9 cab and wiz
R8ish cleric
R5ish arms and reaver
R3ish merc and a theurg with a dumb **** name

Sorc, wiz, cleric, merc have very up to date temps. Cab and arms are solid but getting dated.
Reaver's is a bit old. Theurgist with dumb name is in king's gear.

One house full of a random assortment of expensive potions and gear.