Home
›
Raids and Events
Albion Curse Prelude to 8 7:30pm est Tuesday Oct 9th

On Tuesday, 9. October 2018
<!–– 1941 ––>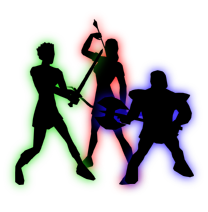 Tully
<!–– closing ID=FDP or NOFDP 2001 ––>
Albion: Tuesday October 9th 7:30pm Est[US PRIME-TIME]
Also Friday October 12th 10am Est
I'll be leading a US Prime-time Dragon's Curse Campaign Prologue and Chapter 1-8 on Tuesday October 9th
BG Leader TullySorc(BG open 60 minutes before on Tuesday)
BG Leader TullySorc(BG open 15 minutes before on Friday, Move at 10am Est so be there or be left behind)
Tuesdays Raid Starts at: 130AM CET / 1230AM UK / 730PM EST / 630PM CDT / 430PM PST
(For other time zones go to this website:
http://everytimezone.com/
)
How to start the Campaign?
1. Speak to Commander Selan in Camelot by the North Gate(Old Catacombs Entrance)
2. Speak to the undead next to her, then to Commander Selan again
3. Check Journal and you'll have a quest called [Curse] A Friendly Face
4. Go to Hall of Fellows in Camelot and Speak to the NPC "Quest Journalist" and accept both options he gives you.
5. Port to any town find a Dungeon researcher and port to Catacombs of Cordova
6. Wait there till BG has all arrived.
https://discord.gg/jKngANM
Guild Recruitment
Chalice of Nevermore is recruiting new and returning players. If you are interested please contact any Chalice Member in game!
YOU SENT AN INVITE TO JOIN A SERVER
Game Changers
PVE#1
Joined
Post edited by Tully on