Home
›
Raids and Events
Mid Curse 1-10 6PM EST.

On Sunday, 7. October 2018
<!–– 1941 ––>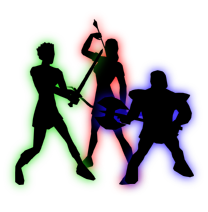 Mafrulz
<!–– closing ID=FDP or NOFDP 2001 ––>
I'll be leading a US Prime-time Dragon's Curse Campaign Prologue and Chapter 1-10 on Tuesday October 7th
BG Leader tinygrinbd open 60 minutes before)
Starts at:6pm EST
(For other time zones go to this website:
http://everytimezone.com/
)
How to start the Campaign?
1. Speak to Roshak (He's a Valkyn) in Jordheim, He is located near the left doorway in the Assembly Hall
if facing the door to the King
2. Continue out the doorway towards the entrance to Catacombs, speak with EITHER Theso or Sigrun,
this choice does not matter at all. Continue through the dialogue.
3. Return to Roshak
4. You should now be on the quest [Curse] Fame, Glory, and Dragons (Small Group) Level 50. This is the
prologue.
5. At this point you should proceed to Varulvhamn, you can speak with any Dungeon Explorer to port to
this location. There is one located in Vindsaul Faste.
6. The BG will be leaving from Varulvhamn at the aforementioned start time. Please be prompt.