Home
›
General Board
Opening an open to all captains draft set fight discord
<!–– 1941 ––>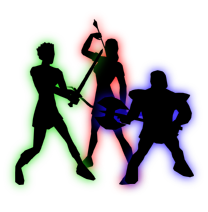 Chamie
<!–– closing ID=FDP or NOFDP 2001 ––>
Hello everyone!

To bring in some new life into the 8vs8 scene (and 5on5 etc) we are creating a captains draft set fight channel. For those who don´t know what captains draft is, it is basically the format that was often used in playground sports when you grew up. Meaning you get a bunch of people and then you choose 2 captains who pick the teams. With other words you sign up as an individual.

Introduction

The channel with feature players from all skill levels and experiences fighting side by side vs the enemy team. The main purpose of the channel is to make even fights and get more people interested in formats such as 5v5, 6v6, 7v7 and 8vs8.
The absolute biggest threat that the channel is expecting to face is flaming. Therefore it is important to not over blame your less experienced team mates every time you lose and also of course that players are able to take some criticism without losing their mind.
We have not yet entirely figured out how we should deal with these issues so any suggestions are welcome.

Game rules
1. Players will join drafts by using a command in the discord such as !add. When enough players have added themselves to the draft (16 for 8vs8, 12 for 6v6 etc.) 2 captains will be chosen.
2. Captains will pick players 1-2-2-2-1 meaning whichever captain gets the second pick will get to choose 2 players for his team from the pool on his first pick.
3. Once the teams are set captains need to decide which realms they should play for instance one team is hib and other is mid.
4. Each player needs to join voice com with their team and discuss who plays what.
5. An area will be decided for where the fight will occur. When the fight is finished the involved players can decide if they want to go again with same teams or if they wish to redraft.

Requirements to get in
While we do want to keep the channel as open as possible, it is clear that there has to be a couple of minimum requirements to even make it work.
1. Players may apply if they have at least one "group character" on at least 2 (preferably all 3) realms. On the application it is good if you write which temped characters that you have (OW temp or better will be considered temped).
2. You need to be able to join a voice com, have some basic understanding of English (enough to understand mezz calls, target calls etc.). It also helps if you have a mic but if you don´t have one currently, you can still get in.
3. Respect other people in the channel, ego fights will not be tolerated within the channel and neither will huge flaming. (Some mild criticism will of course be alright to hand out).
4. Once things are working as they should with the bot, players need to list their characters to the channels bot so people can see what classes you can play by typing a command such as !info <name> in the channel. My suggestion is also that we can divide these into 3-4 RR categories such as RR1-4, RR5-8, RR9-11, RR12+.

Let´s use this thread for applications and questions.

Post edited by Chamie on