Home
›
General Board
When It Comes to the players in Albion, I'm a changed Man
<!–– 1941 ––>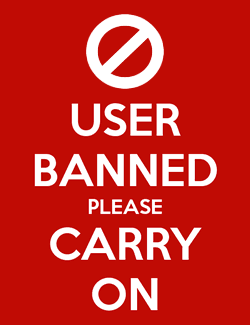 Cindylennox
<!–– closing ID=FDP or NOFDP 2001 ––>
Just wanted to throw out some love for the players that are dedicated to the realm of Albion, much like I was with Hibernia for many years. Recent events forced me into a position where I decided that out of the remaining two realms, I would choose to make an Albion class. So, I went with a Briton Minstrel.

Over the past few months, we have been getting more and more Alb-dedicated players coming over to Hibernia, and I have had the blessing of being able to group with some of them, too. Overall, my experiences of gameplay, chatting about the game, chatting about off-topics, and pretty much they all have been very respectful players.

My second experience comes from when I decided to utilize "Cross-teaming"(which is allowed in the ToS, since I made sure to switch from my main server to a different server, before creating an Alb Class).

I was at the West Dock of EV, hidden in Stealth Mode on my Nightshade.(50+14 Stealth/MoS 3). While I was grabbing my Driftwood and Barrels for the two BP quests I regularly run, a fg of mids came in from the north entrance from Starlight Lake area. One would consider this to be pretty normal, except the Mids controlled that dock and even though I can solo those docks on my Nightshade, I did not even attempt it because I wasn't trying to attract attention to myself. The Mids patrolled and searched for a few seconds, then headed south out towards the Hib Y area.

About 3 minutes later, a FG of albs came into the dock area and captured it, and they entered from the south entrance, and left immediately after capturing it, out the north exit towards Starlight Lake. Now, how the mids were heading south and the albs were headed right into them by coming north from the southern area of the map, and they missed each other puzzles me, until I get further in my story.

the albs were clearly playing according to the Spirit of the Game, and those Mids were clearly looking for ME, but because I was stealthed, they knew an appeal was coming if they beelined to me, like Ruffel did at Bold when I lined up on the banks of the river, while he was inside the Bold CK and should have had no idea where I was located.(Ruffel was offline for 5 days after that, for some reason.........).

As the Albs headed north, shortly after that the mids came from the south entrance to that dock and proceeded to pursue the albs, and headed north after them. I waited about another 3 minutes, and then headed towards Starlight Lake, myself. When I got the area where the barrels spawn and there is a Dopplganger inside where the kitchen and blacksmith forges are, I noticed that the fg of mids threw down a Speedwarp. It was literally as if they were EXPECTING to be attacked from behind, but nobody called them out in region chats(including myself), I wasn't grouped with anyone and hidden the entire time, which means technically if they were not x-realimg with a player that had radar, they were using radar, because you don't anticipate a rear attack, when you are not aware of enemy forces possibly being behind you.

As I headed back to West Dock, the albs had made a full lap around the loop and had just finished recapturing the dock and were headed to Starlight Lake, as I was headed back into West dock, and I walked right into the middle of them. I must have flashed momentarily, because they started to run past me, but turned back and rolled me. I went ahead and wrote down a name of one of the players that had landed damage on me, released, and logged off.

I got logged back in and on a new server, with a Level 1 alb, and headed to the dopple loop. I made it and hid in a ruined tower, and after about 10-15 seconds, the fg of mids that were chasing those albs, ran past me. I proceeded to PM the alb player in their group and warned him of the incoming attack from behind. Needless to say, the results didn't end very well for the group of mids that were looking for my Nightshade, either by x-realming or use of radar.

I accidently got too close to a doppleganger in the process and it killed me, and a second group of albs came into the area and rezzed me back to life withou a word. No criticisms for being Level 1 and in the NF. No scoffing. Nothing. they were just cool about it. I can confirm that is not always the case in Hibernia or Midgard, as I have had mid players notice when I had a Level 1 Skald in the NF, they were questioning why they were seeing a Level 1 in the NF.

My last expeirence is actually playing the realm. Some of the regular players are just cool. I met a Sorcerer, while running PvE quests in Mithra's Tomb, and he was cool. Had a cool name, and was very laid back. We have some hibbies like that, too.

When I came to DAoC in 2007, Hibs have always had it out for aklbs as being the "favored realm", and many other things, like when 8v1 zerg us(which is kind of annoying, but it is part of the game and nerfs their RPs for outnumbering a solo target so badly), and i used to buy into it.

Not anymore. So, far, I have seen a lot less toxic players in Alb, than Hibernia, by far. So, I'm gonna stick around and enjoy building a Minstrel. I just want to give the Alb players some credit, because I'm usually throwing out the true criticisms of abuse, and this one is where I and many other Hib/Mid players are wrong about Albs.