Home
›
General Board
Returning Player and stuck....
<!–– 1941 ––>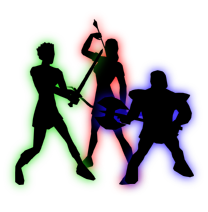 FurianXO
<!–– closing ID=FDP or NOFDP 2001 ––>
I've been stuck in housing for the last two hours trying to find my way out.

Also, there are numerous discussions about UI scaling, and how they implemented a UI scale from 1 to 4, but there is literally nothing explaining HOW to do this. Dragging the top left corner doesn't work. I'm talking about UI elements in the game, not the games entire window. Changing monitor UI isn't really a solution, as it makes thing blurry.... and changing monitor resolution isn't either. If this isn't possible, just let me know, as it wont be playable for me. All of my monitors are high res.

Thanks!