Home
›
General Board
Remedy on assassins
<!–– 1941 ––>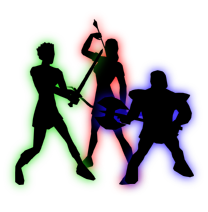 Joc
<!–– closing ID=FDP or NOFDP 2001 ––>
Just an idea to think about here. Have we thought about the removal of remedy for assassins?

The reason I say this is because it's really an unneeded timer. It will not unbalance things in assassin vs assassin fights, and it won't effect overall groupability or solo play for any class. Right now it just means you really cant or shouldn't fight an assassin with it down for 5 minutes.

I think this would help the timer dumps we see so often and lopsided fights.

Archers can keep it on a timer to help counter assassins though.

I main a sin on 2 of the 3 realms and would love to see it taken away.