Home
›
General Board
GRanks a DAoC Statistics Page
<!–– 1941 ––>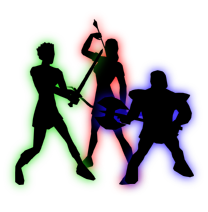 Sumy
<!–– closing ID=FDP or NOFDP 2001 ––>
https://www.granks.com/daoc
Hey everyone,
I got some time and developed a small site to show statistics for most of the characters which are actively playing right now.
Character Stats
It will generate and track your last week realmpoints, kills, deaths, deathblows and solo kills.
Last week realmpoints are on a yesterday - 7 days base, there is also a mon - sun section on the left side of the character page.
The characters are updated on a 1-8 hour base depending on how active that character is, in general you can say once per day every character is updated. If you need an immediate update just click on the update button on the character page. It will take around 30 seconds to update it.
If your character is missing just search for the name and it will try to import it.
Guild Stats
You can also view dedicated stats for guilds, like members, total realmpoints and last week realmpoints.
Chimps
Like on daocutils you can add all your characters to a page and display them all together, for example here is mine
https://www.granks.com/daoc/chimp/show/sumy
to generate a chimp you need to register first.
Signatures
If you want, you can generate also a signature from your Chimp or a unique one to embed on a Forum or Website.
For a unique signature you dont need an account on the website.
Global Statistics
There is also a small section where you can see some global statistics, like avg. realmpoints per class, last week realmpoints per realm and day and some more.
https://www.granks.com/daoc/statistics
Item Database
It is also possible to search the broadsword released item database and filter it by some stats and other stuff to find what you need.
https://www.granks.com/daoc/items
All JF items are currently missing in this dump
@Carol_Broadsword
perhaps you can fix it by time?

Discord Bot
The site also has a discord bot which you can invite to your own discord server.
Just follow the link on the startpage to add it to your own server, just remember you need the server rights to add bots to your sever (mostly admin permissions are needed).
The bot wont read your chats or any other things.
Known problems
Since the api from broadsword doesn't return last week realmpoints the site tracks it on their own, that can result in some minor problems.
For example you are gaining realmpoints between 0-2 (CET) it counts for the day before.
If your character gets his first import after you already have gained some realmpoints, the last week realmpoints are generated afterwards.
Feedback is well appreciated, also missing features or something you want on the site.
Post edited by Sumy on
Tagged: