Home
›
General Board
This is more of an observation than a criticism
<!–– 1941 ––>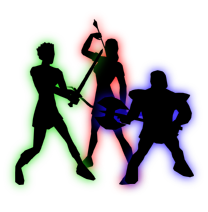 BloodOmen
<!–– closing ID=FDP or NOFDP 2001 ––>
You could argue that people are just happy to have an event... you could also look at the numbers and see clearly people rather play with lower-level characters with no or few MLS/basic templates than playing a fully-fledged level 50 RVR experience.

So during this event I've been doing 4 things

1. I've been participating in the event up until level 30-35

2. Been playing live (level 50) and seeing the impact of the event (only on a solo level - it killed RVR)

3. Gaheris - Some from Gaheris seemed to log over to live to try the event, but it's just that, the event

4. overall across all of the above and the conclusion was:

People enjoy/enjoyed this event, more than they enjoy the current level 50/templated RVR and that is just fact.



Summary: Based on this, I think a classic server would flourish as odd as that sounds, why? because people clearly want a new/equal footing rather than RR1-4 vs RR8-13 on live, that much is evident.

Again, this is only my opinion and what I've gathered during this event. Feel free to discuss further.