Home
›
General Board
New player questions
<!–– 1941 ––>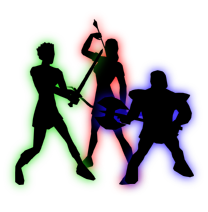 Boardwalker
<!–– closing ID=FDP or NOFDP 2001 ––>
I recently started playing the free version of this game and really enjoyed it. So I decided to subscribe and support its developers and continued development. I just have a few questions / observations for the vets:
Where is the subscribe button on https://darkageofcamelot.com? I see a lot of info on how to play DAoC for free, but I don't see a big "SUBSCRIBE NOW" button that I expected. Am I missing something, or is it harder to pay for this game than it should be? And this is coming from someone who *wants* to pay for the game.

After I finally figured out how to subscribe, I started playing with some of the subscribe-only classes. If I let my subscription lapse back into endless conquest, do I lose access to the characters of these subscribe-only classes that I created during my active subscription time?

I heard something about a fresh server. That sounds great to me. Is there a timeline on when that will happen?