Home
›
General Board
Balance in game who decides a question to broadsword
<!–– 1941 ––>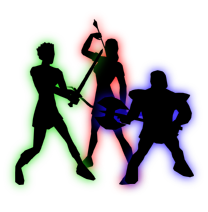 Brut
<!–– closing ID=FDP or NOFDP 2001 ––>
So I'm curious how does broadsword decide how the game is balanced for 8 or small do they base It in on feed back from patars and xuuu and gavni or do they have a team at broadsword working full time on it.
Is carol involved as she plays exclusively with the patar xuu group and is she seen along with gavni as the main boots on the ground giving feedback how do the devs make up there mind .
Who decides on the cheating policy in the game is that also tied up with the same people or does broadsword listen to a broad cross section of the populace.
Where does broadsword stand on the abuse of discord and the way that it's being actively used to cross realm and locate enemy players.
Where does broadsword stand on the use of scripting effectively turning groups into 1 button robot groups im thinking that because carol runs with the main groups that run the robot 1 button groups I'm guessing it's viewed as legit but I'd really like to hear from broadsword why it's acceptable here and not on the free shards.
Where do decisions on Zerg play and keep sieges come from do you have people who actively play in zergs and keep sieges or do you get feedback from Shelagh who runs with the hero Zerg.
Would be nice to Know the process purely to get some transparency and some idea of why you make your decisions.
Tagged:
This discussion has been closed.