Home
›
General Board
Appeal to keep Dopple Quest
<!–– 1941 ––>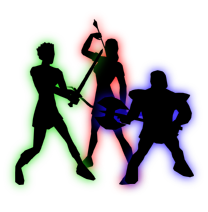 Seethyr
<!–– closing ID=FDP or NOFDP 2001 ––>
I have had major misgivings about pve for rps but I have completely changed my mind in the singular case of doppelgängers and truly believe it should be permanent.

When nothing is going on in the off hours, this is the singular best way to get some action going and you can pretty consistently expect SOME small man action at concentrated locations instead of having to roam the entire map.

No one (at least under the fixed respawn timer) is going to rocket to RR12 because of the dopples but solo the rps are worthwhile.

Please keep the quest permanent or adjust it like you did the flowers to the shipyard wood. My suggestion would be to change their locations every few months.

I know they've always been there but the current quantity is excellent.

I encourage you to answer this poll considering it only as a binary choice whether or not you think there should be minor tweaks. Perhaps save that discussion for another day.
Should the Dopple Quest remain permanent as is?

32 votes

Yes

90.63%

No

&nbsp

9.38%
Post edited by Seethyr on
Tagged: