Home
›
General Board
Mithril lvl 50
<!–– 1941 ––>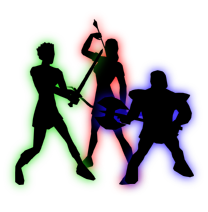 Querbeet
<!–– closing ID=FDP or NOFDP 2001 ––>
Hi folks,
I just recently rejoined the game after a long afk time

Becasue I don't have my previous login credentlials any longer I was unable to reinstate my two previous accounts... I only remember the toon names and roughly what the user names & passwords were. I guess that isn't enough to gain control back over the accounts.... I would actually pay for my old accounts in addition to my now 2 new accounts if they would let me as I got teenage kids now who are eager to play as well.
So, here I am thinking to buy level 50 toons as I really don't want to PvE to get to RvR.
I understand how the purchasing process etc works. My question is more around gear. Will that purchased toon be 'naked'? I mean it is a significant amount of money you'll have to drop. I would expect there to be some sort of 'Here this will get you started gear' Is there somethign like that? I am thinking of buying 2 lvl50s but I don't want to run around without gear.
Anyone been through this process and can comment?
Thanks!
Post edited by Querbeet on