Home
›
General Board
Witchcraft WL has o many Toys.
<!–– 1941 ––>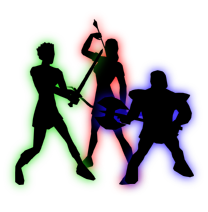 Yorkeys
<!–– closing ID=FDP or NOFDP 2001 ––>
Heals : Instant Singletarget 50% (Chamber), Instant Area Hot 50%, Spreadheal, No-Mana-Group-Heal, Singeltarget Heal,Rezz, Sick/Poison-Heal. 10% group-heal-Bonus, 20-POM,
Absorb: 31 Absorb, more then any other class in Midgard.
All fine for a healer would still has Baseline DDs and Root...but.
Offensive Spells: Area DoT, Instalt DoT+100% absorb self buff, Single target DoT, Dot+disease, and DOOOOOM ....ticks for 450 damage and finish with a 1100 DD. Sure they have to be cast in order, but all DoTs stacks and for a great healer...he is also dealing insane Damage...you vanish? you are dead...you run? you are dead.
In Zergs you see some Cursing WLs ..they are a nice class like wizzard with a bit less damage but with a bomb instead. And Hexing? Who would play Hexing when you can play Witchcraft. better instant heals+better damage.

The quickcast Primer which allows the Witchcraft WL to cast all dots but doom without interuption cost way to less. It says 32% power cost....in reality its more like 9%.

When we get new player with endless conquest they will leave fast when 6 of them die to, Ombrix, Smeger, Muylock, Ogion, Evonia. If not evey new player is playing Vamp...they will have a huge problem.