Home
›
General Board
Merc rr5 ability bugged
<!–– 1941 ––>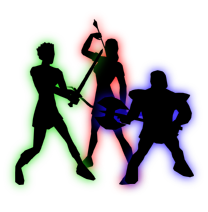 Felidae
<!–– closing ID=FDP or NOFDP 2001 ––>
@Broadsword
The tooltip says that the ability grants immunity to stat and haste debuffs and clears them. It clears stat debuffs and gives immunity to them but it seems that haste debuffs arent affected at all.
I noticed in a recent fight vs. a champ that it does not provide immunity to the champ haste debuff (the red one) and it doesnt clear it on use. Its the same case for melee styles with an attack speed debuff too.
I double checked that behaviour with my own champ on ywain. I wasnt able to check other haste debuffs such as the one from maulers and item procs/uses but Im assuming that they could also be affected.
Since I believe this is an unintended change of the merc rr5 ability I kindly ask you to check my findings. And while were on it please fix the otherworldly disarm from the cloak to be overwritten by dirty tricks. THX!