Home
›
General Board
EC: 180 days stupidity
<!–– 1941 ––>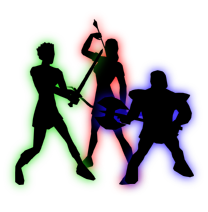 Restes
<!–– closing ID=FDP or NOFDP 2001 ––>
My accounts got eligible for EC so im doing casual PVE with bit RVR.
I understand you have to restrict F2P Accounts...i get all that, thats fine.

But now i'd like to subscribe to access my guild vaults...but if i subscribe for a month and cancel my subscription after that, i get less than i had before? not being able to play at all for 180 days unless i subscribe again?

So you're punishing returning players who subscribe, can someone enlighten me please?
Shouldn't it be the other way round, keep people engaged and not thinking like 10 times, what if i subscribe now and get punished for that afterwards?

Love this game still, but this restriction is pretty dumb in my eyes.