Home
›
General Board
Things that are broken but easily fixed.
<!–– 1941 ––>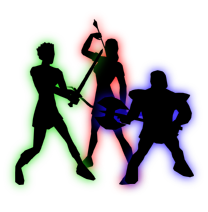 Bobcratchet
<!–– closing ID=FDP or NOFDP 2001 ––>
The core mechanic of this game is 3 realm RvR which added the element of randomness and surprise in the end game. All forms of game play were viable with a large robust population whether it be solo, small group or massive group. Rather than give a dissertation may I propose some items as problems with easy fixes?
1. Problem :Not enough people on to form functional groups. Solution:Make all classes solo viable or create quests that all can do for RP reward to ensure there is something to do all the time for everyone.
2. Problem: Realm stacking. Solution: Require accounts to be home bound to a realm and require a mythril purchase to switch with a cooling off period before access to RP bonuses.
3. Problem: Real Estate Sprawl: Solution: Reduce the RVR area and create rotating hot zones that are more risky and safer zones with towers where less enabled classes can fall back?
4. Problem: scalable CC: Solution: reduce all ranged hard CC duration and replace with slows?