Home
›
General Board
My experience as a F2P to subbed account
<!–– 1941 ––>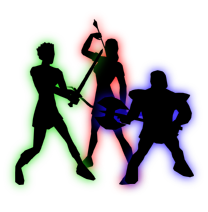 Armagedden
<!–– closing ID=FDP or NOFDP 2001 ––>
I came back as an EC account with all the restrictions. I played about 2-3 weeks dabbling in all the things EC had to offer. I finally subbed and the 3 big reasons were: 1, 12 days of xmas... 2, It's the holidays and work is slow/more time to play and 3, I wanted to see the difference...
Since I have resubbed I enjoy the state of the game LEAPS AND BOUNDS more than when I quit a year ago. The new Bountypoint system is amazing. I can run quests in ToA and get plenty of BPs and am able to template lvl 50 toons that I had honestly given up on because of the OP gear that took too long for a casual player to acquire.
On top of that I think the balance of classes is much better than when it was a year ago. There are still some minor class balances that could be done, but overall it's better than it has been in over 3 years...
******But my BIGGEST issue since coming back to the game is POPULATION!
@Carol_Broadsword
@John_Broadsword
@Lea_Broadsword
@Broadsword
please listen to what I have to say next...
Get rid of most of these restrictions you have for EC accounts because it is ruining the population of the game. It could be SO much more. The idea is getting people in the door, get numbers up for subscribed players to see in-game, and eventually get new EC players to subscribe. Let me tell you FIRST AND FOREMOST you could remove 90% of the EC restrictions and I would have STILL subbed after seeing all the changes to QoL (gear especially) and class balances since I left.
EC restrictions suggestions:
-give EC accounts the same XP and bonuses as subbed accounts (this includes guild bonuses)
-Allow EC accounts to do /xp off, and allow EC accounts to use the Realm Point Remover NPC (EDIT: increasing XP to normal or higher but allowing /xp off will still allow players to stay in BGs and learn their character if they so choose while allowing others to level normally)
-Allow all classes (anything else is just silly)
-Allow people to use /bank... c'mon this is an easy one
-Reduce the 1:30 /region chat timer to either same as subbed or :30
-Allow the use of Supremacy potions
-Allow CL abilities....
- Lower realm swap time to 30 minutes (Edit: at least 60 minutes)
- Housing: you need to allow EC accounts to buy a house, if only a cottage. Also, to returning players on EC accounts, you need to allow them to remove items from their big houses so they can grab items they have stored there for templating. There was nothing more disheartening than knowing I had an item but if I wasn't ready to subscribe just yet I knew I would have to farm BPs to get that item as EC
I promise you, people will still want to resub to get BP bonuses, normal RPs and the bonuses, and the monthly rewards you get for subscribing. Literally for BPs and RPs ALONE will evenatually get everyone to subscribe.
Honestly letting up on other restrictions is definitely in the cards, but PLEASE as it stands right now you are only HURTING the population and the subscription player-base with how EC currently stands
Post edited by Armagedden on