Home
›
General Board
Paladin / Climb walls and active stealth lore
<!–– 1941 ––>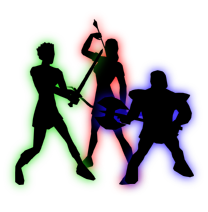 Kayzhee
<!–– closing ID=FDP or NOFDP 2001 ––>
The class is behind every other class and should be adjusted to be good for groups.
So my suggestion is to give Paladin's climb walls and stealthlore just like vamp has. Then they would be more desirable for small groups. One idea is to give them a lifedrain nuke just like valewalker have and a side pbae style with very hig dmg.

Iknow most will agree to this and some trolls will be negative just to be annoying and to be opposite of my opinion. But something need to be done!
This discussion has been closed.