Home
›
General Board
DAoC community
<!–– 1941 ––>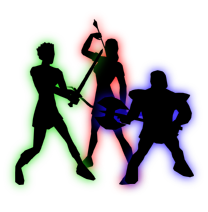 Maky
<!–– closing ID=FDP or NOFDP 2001 ––>
I canceled my sub but thought I'd leave a note on the way out.


Long time player, however haven't played the past few years. The community is not what it was. I guess that can be said about all online gaming these days. I was excited to dive back into a game I spent literal years of my life playing, but it's insane how rude and unfriendly the community has become or evolved into. I'm not sure some of you realize that you're still playing with and talking to human beings. I've never been met with such hateful and disgusting comments in all my years of gaming. When I think or consider that most of you are my age or older it's embarrassing.

If someone sends you a message, for any reason unless they're clearly being rude to you, you might try using your fingers and typing a message rather than a rude " ? ". You're already sitting on your ass, are you really too lazy/unfriendly to respond to a human being sending you a message? With the population so low, why not try being friendly so that people stick around? Food for thought.

If a returning player ( clearly stating they are a returning player) asks a question in a general chat channel and you have nothing to contribute that is helpful, stop responding with hate/trollish responses that are only going to cause those players to quit/find other things to do with their time, rather than playing with 40 year old trolls who should have grown a little by now. I recall a instance of asking if the caps have changed because my char with an old template was absolutely destroyed in a 1v1 and it seemed unrealistic. I was told I should try playing checkers.

Just because you're anonymously speaking through a screen name/avatar doesn't mean you should be a complete jackass to people. I'm sure most of you wouldn't act this way in person, so grow up.

To those of you that are/were friendly, best of luck.