Home
›
General Board
Quick changes long rant to keep most of the player base interested
<!–– 1941 ––>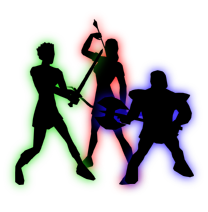 Lff
<!–– closing ID=FDP or NOFDP 2001 ––>
Summary:
Assumptions:

At least half of the player base enjoys or participates in large scale fights if the action is good, both keep siege/open field.
This game is so much more fun if there is action, vs if we are running around popping potions/charges refreshing map and looking for fights.
The best fights are where the loser still gets some kills/rps before the finish/wipe/win, as otherwise there's no benefit vs going to the winning side.

Points:
Mid is the problem/weakness/easy rps. Hero knows this and farms them hard (2x kills of albs routinely).
Even when defending Mids don't have the DPS to kill vs any group with 2 heal types absent a well coordinated debuff train (higher level play, not enough players can do this on any realm to make a difference). Albs with caster boosts do just fine vs hibs.
This results in hibs fighting over scrap kills on Mid keeps or zergs just trying to ignore each other.
This results in fewer meaningful fights, less action, and people leaving the game. Vicious cycle.
Making several small changes on Mid would increase the willingness of players to play mid, people for albs/hibs to fight and get RPS off of, and increase game satisfaction for all players, especially the enemies of Mid.
I love this game and am grateful that Broadsword is holding it together. I've played off and on for well over a decade but over the last six months and especially since this patch there's suddenly become a big disparity IMO that needs talking about. I like solo/smallman, and zerg surfing. 8maning is harder for me because I can't commit to a set time and even when I'm playing I sometimes have to afk. I've played a lot of toons over the years but have been playing animist, smite cleric, tic and thane most recently. That said, fighting in Hero's zerg has been weak fights especially lately, but still lots of rps. It's more a bunch of us fighting for scraps. That makes me sad as every time we destroy the other realm (especially mid) and they get no rps I know that sooner or later they will stop coming out to defend, and I've started logging on Mid or Alb (if hibs fight albs) as a result. People say "well form a BG on mid".
We've been doing that for months and its just an RP donation.
For instance last week Hibs across all time zones took the top 21 of 25 slots in RPS made and basically as many RPS as all of mids and albs combined. Having run with Hero a bunch he admits he prefers attacking mids, because a coordinated defense by Albs is much more difficult to overcome and we often wipe vs albs while almost never by mids. This is also why he has like 120k more mid kills and on any given week around 2x the number of mid vs alb kills.
If the assumptions I lead with above are true, I opine that Mid is the problem. It's gotten so bad that even when there is a Mid zerg (Anna playing today) he won't port to a defended level 10 keep (Fens) because we won't get any rps and it will just feed hibs/encourage them. So, Hibs take mostly empty keeps, farming the ~10 mids who will defend, over and over (while they die over and over), and the rest of the mids/albs roam around trying to avoid larger numbers and find smaller numbers, meanwhile everyone has speedwarps and speed 6 so fights don't generally happen unless you know its a wipe or get caught unlucky. This can only go on so long before even die hard players say, "what's the point"? I bought and used a 50% rp potion but got one kill off of an AFK toon on my dps heavy thane with a duoing shammy, all afternoon, thats it, meanwhile the hib bg killed us over and over. On Hib the two of us would have collected 60-100k ea per our average duo for an afternoon based on the past few months.
It's not lack of action it's lack of ramp/burst DPS.
I say this given Thanes are Mids highest ramp/burst DPS class when played r8-9+ with a good template and lots of damage passives. Back in the day Hibs were gimped a bit on DPS because they got baseline stun. Now hibs have animists and bains with the most DPS in game and ment/eld/chanter all produce similar dps to mid's highest dps toons. Mids used to be the only realm with celerity, now everyone gets it. Same for most abilities. Mids are partially at fault for Hib/Alb boosts over the last several years IMO. (Xyorman's zerg is responsible for some of this from what it seems, as they were very successful at organizing and coordinating and requiring members to play the right class (thane, pac healer, etc) as a result, to keep albs from leaving (Billings left anyways) albs got a bunch of giant buffs over a few years and mids just couldn't compete). Smite clerics with dps similar to thanes but also good heals/damage mitigations and mez/stun. Tics wiping whole zergs, cab/necro trains, Pallies with god group AF and group heals better than an average druid or healer with only 1.0 spec points, and enough points to engage you or 2h your pet in one swing if needed. This is why Hero much prefers attacking Mid. The action starved people log on mid to defend, but generally its just a donation and loss of supremacy pot x number of deaths. We form a group of 8 on mid with 3 healers and while we may not die, or not die often during a siege, we won't get any kills or maybe one, before the 8 of us are swarmed by 50. You can't even get kills with oil anymore as siege mitigation means you hit casters for what, 800 and they are grouphealed for that much before the other oil that was timed hits them.
It's not just sustained DPS, either it's the ability to
ramp
dps. My animist is delicious. I can cast 6-8 bombers on a target in range before (sometimes) it or its support realizes they need to heal, and then switch to my debuff dd. If you let me ramp cast on you even if your healer class is on it, they likely have to rez. Can' do that on Mid. When I started playing a bomber class (animist) I was really surprised the bombers were only on Hib, as ramp dps seems like something non-baseline stun realm would get. Tic works the same. With stun immunity my tic will amp on a hib caster and profit, more often than not, even if they have heals. That doesn't work on any class, playing on Mid.
This matters because if a realm can't get rps (Distinction: they don't need to win, just get rps during the fight), they will end up going away. This causes many times where Mids won't defend, and even Hero logs early because there is no action. THIS IS BAD PEOPLE.
Suggestions to give players a small reason to defend on mid.
1) Remove mid's AOE stun and make Healer baseline ST stun a 9 sec duration like all other stuns. Possibly let Pac healers keep their Insta AOE stun, 10 min reuse (but reduce radius). That makes it little different than say Minstrel R5 or Theug, etc. There's no real way to balance normal AOE stun, and while it's mostly been nerfed to the ground since release (100 radius now, max 16 targets), it's still useless or OP (see ST resetting aoe stun). As is its a "bargaining crutch" for class balance even though its almost never used. For certain types of fights if Albs/Hibs don't have x number of tanks they will just not do it; as a result they take their ball and go home and nobody fights.
Instead, make aug healers 50% (half) as good as smite clerics. No warlord, no pbaoe mez, no pbaoe snare, no insta pbaoe dd, no spec group or ST heal. No Holy hand (target heals enemy for 100 hits/swing), no radiant reflection (10% all damage reflection), no root/snare removal, no extended range AOE. GIVE Healers a 214 Spirit DD 2.8 cast at 46 Aug (Clerics get it at 44) and Ascendance at 50 Aug, and no lower level dd's (or any of the other stuff I listed. Healers would have the exact same CC ability as smite clerics if they had any DPS, a quarter of the utility, and still really bad heals vs decent heals for smite clerics.
2) Give Mid a bomber class/ramp class so groups don't have to coordinate 6 toons or 3 debuff toons to get a kill (rps). Thanes are likely the highest DPS class and they can't do it even with purge up and getting the jump on a caster with a mid assist. Getting some kills during a siege where every group attacking has several heal classes is key to keeping people interested in playing the realm with lower numbers. Heal lock had a ramp dot that was even in its original form less effective than bombers or tic ramp... but it was nerfed.
Give bombers to BD's unused spec (suppression), making Suppression 50% as useful as Arb animists, and remove the low delve aoe dd+ snare from suppression. Don't even worry about giving them the massive bomber 449 Delve! or the highest delve aoe in game (178!) or the dd+ 10% debuff or insta con debuff or 8x 204dd shrooms which all increase burst DPS significantly. If that idea won't fly, give RM's better damage. They are the red headed stepchild of the primary caster class, or make SM's an actual class people can play for zerg. I can pull up a list of abilities and Sup SM is pretty down there compared to any of the other pbaoe classes. It was already said that Locks have a lower delve pbaoe but I think that's fine, they have utility like necros/bains.