Home
›
General Board
What was the new Sieging System supposed to do?
<!–– 1941 ––>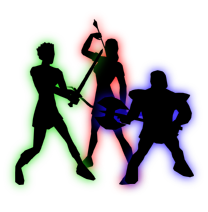 AngryFeminist
<!–– closing ID=FDP or NOFDP 2001 ––>
Hi there, i remember when BS was talking to players that when it came to sieging they all had said stop making it easy for Hero to come with his tank train and clear out the keep with his unending heals and i thought the siege update was supposed to fix that (i heard once they were gonna make heals not be able to stretch passed wall) but ended up doing is just killing rvr for me entirely...Now you have people sitting in keeps and people not wanting to siege at all because...well there really is no reason for it, and that was what made rvr for me, bring dozens of rams, having to have 10 healers constantly healing the ram driver and once the doors open you charge in, but now its just "we know the enemy is in there, so lets find those 8mans now" like what? lets take some towers! lets make the entire mid map green like the old days! lets take relics!
Tagged: