Home
›
General Board
Tried out the game again after 12 years.
<!–– 1941 ––>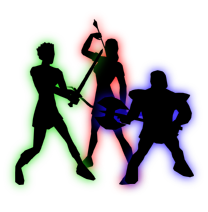 UrielDagda
<!–– closing ID=FDP or NOFDP 2001 ––>
I seriously would only consider resubbing if there was a complete UI overhaul. The UI was almost 5 years out of date back in the day, but it's absolutely baffling and cryptic today. It needs massive streamlining and complete redo for 1080p and higher resolutions. I remember playing the game back in 2004, bad frame rate, 800x600. An engine overhaul to make the game load smoothly would help too.

Shouldn't need to have a box of plaintext buttons on the screen to use any functions. The graphics are fine even though they're outdated, it's still charming... But having to play around with stuff for 10 minutes to do simple things is too cryptic and frustrating for a game that charges a nice chunk of change for a sub to play in 2019.