Home
›
General Board
A good Player died!
<!–– 1941 ––>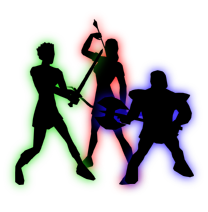 Berserkus
<!–– closing ID=FDP or NOFDP 2001 ––>
Our well-known player alb / Stillgestanden Hib / Aidasche died peacefully on the night of the 24th to the 25th of August!

In honor of Stillgestanden we organize a funeral march on Monday the 2nd of September at 8pm CET (same time with Annamariede)! The rally point is on EV at the Buggane!

We ask all games this sad occasion not to disturb by attacks or fights, everyone is invited to say goodbye to Stillgestanden!

Unser allseitsbekannter Spieler alb/Stillgestanden Hib/Aidasche ist leider in der Nacht vom 24 auf den 25.August friedlich verstorben!

Zu Ehren von Stillgestanden veranstalten wir am Montag den 2. September um 8pm CET (gleiche Zeit wie Annamariede) einen Trauermarsch! Sammelpunkt ist auf EV am Buggane!

Wir bitte alle Spiele diesen traurigen Anlass nicht durch Angiffe oder Kämpfe zu stören, jeder ist herzlich eingeladen von Stillgestanden abschied zu nehmen!
Tagged: