Home
›
General Board
Returning player
<!–– 1941 ––>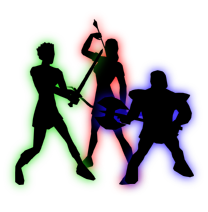 Imissswg
<!–– closing ID=FDP or NOFDP 2001 ––>
Hi,
I've reactivated one of my accounts today after [edited] not playing DAoC in any form for years, and I forgot how much I used to love this game. I have a few questions, though

1) Is there any way to see what servers I have characters on without manually clicking each one? I've gone through the Ywain servers, and I *think* I transferred all my characters off the original servers years ago, but it would be nice to find out without having to log onto all those old ones.
2) How's the population these days? I just logged off and only 66 lvl 50s in Alb. [edited]
3) Is there an account vault to transfer items between characters on same account/realm?
4) Is there a way to transfer plat between characters on the same account/realm?
5) How does a low RR character go about getting RPs going up against a server full of super high RR characters?
6) I'm sure my gear is super obsolete (combo of crafted sigil/dragonsworn and artis, named jewelry etc from ML mobs). What's the meta now?
Any answers or tips that I haven't thought of would be appreciated

Post edited by Driralin on