Home
›
General Board
RvR situation
<!–– 1941 ––>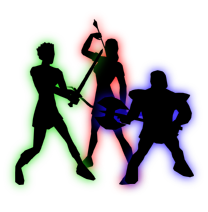 Aureola
<!–– closing ID=FDP or NOFDP 2001 ––>
Hello, I want to begin this thread just to know if there are any ideas to fix the massive RvR... 2month and half i'm playing on Alb constantly, and:
6 relics always on hib; and +20% melee/magic dmg from 80+ days...
No active defense on mid/alb during CET prime time (and US pt, i'm imaging) ;
No chance to have relics back on mid/alb;
People jumping between realms without a game logic, killing pvp action;

Solution?
No flame
I want to play Infiltrator, so I'll go to play Infiltrator till I'll change toon, but I see people giving up playing because: "oh, the zerg hib is online, everyone in PvE, we've no chance"...
And Hib going on killing middle port like Boldiam or Glenlock Keeps...

Not talkin about classes balance, it's not about that, it is about encouragin realm loyalty, dunno, with bonus? Switch realm timer? 15'?

And imho relics have to go back in relic towns.
Aureola BloodWalker - Shadowblade - RR11L1 - Lone Enforcer