Home
›
General Board
Game banter vs personal attacks ?
<!–– 1941 ––>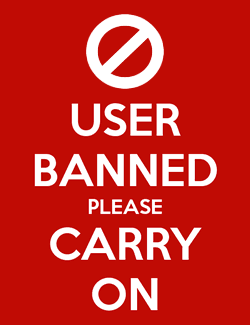 Huehuaehue
<!–– closing ID=FDP or NOFDP 2001 ––>
can we get the definition please ? everytime I even mention I killed someone in game on the forum I get banned for personal attack

and yet everyone else sit and make fun of each other and talk **** to 1 another all day in almsot every post

and when i ask a mod why, they tell me there is a difference between game banter and personal attacks

i posted a vid of someone who zerged me 8v1 100x dieing 1v1 solo, i get banned for personal attack, but the but other people sit and harass people they dont like and make fun of them in every single post they make every single day


i dont see why broadsword insists on constistantly not implying the same rules to everyone


can i please have the definition so i can understand what not to do so i can make fun of people all day everyday like everyone else and not be punished ?


thanks friends !

Tagged:
This discussion has been closed.