Home
›
General Board
Any one got a good alb guild for returning player?
<!–– 1941 ––>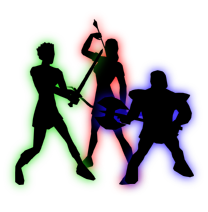 rocketait
<!–– closing ID=FDP or NOFDP 2001 ––>
Wife and I just returned from 2 year brake; we are looking for alb guild that plays late a night (- 9 UTC Alaska time): wife and I tend to run stealth duo (got ok scout/mini/inif and she has inf/scout) but i'm on often by myself. We both have at least 1 of every class at lvl 50 and also multiple copies of every class at lvl 39 (when nights are slow). We have discord/vent/ts whatever, and love to use them (typing is slow, and "inc" is normally to little info).

We also have hunter/sb and ranger/ns on other realms as well as 4-5 rvr readyish vissys on hib and mid; but I started on alb in 2003 kind of just stuck with it.