Home
›
General Board
About Full-Tanks in 2018, something has to be done!
<!–– 1941 ––>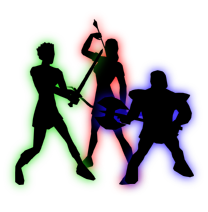 Juliani
<!–– closing ID=FDP or NOFDP 2001 ––>
Hey guys

I think Full-Tanks (Arms,Warrior, Hero) aren't very much competitive in 2018 anymore. There isn't any other class in DAoC which has that much problems surviving. Mostly every other Class is kinda able to kite out every full tank. Sure, they are quite nice group mates, but most times nothing more than a BG-Bot with many TP's. Especially when low RR it's not possible to defeat most of your enemies. When a Hunter can easily kill a Full-Tank or most Assassins in Game, doing damage above 400 and maybe more i think something's wrong here.
There must be many more reasons you aren't seeing any more Full-Tanks outside.
I've got some ideas to improve the Full Tanks without beeing instantly OP.
#1
Give Full Tanks an Instant Taunt
#2
Give Full Tanks an Instant disease heal
#3
To counter abnormal strafing (360° Block, maybe as RA, Ultimate lvl 50 ability in shield?), yeah im not talking about the standard stuff, that fckn abusive jumping and running through, loosing LoS and getting your ass beaten without any possibility to hit back. Many players aren't able to do the same, so stop saying everyone can easily do that.
That are just some ideas, so please don't hate and maybe help to have a nice and constructive discussion here.
Anyways, something has to be done to make these Full-Tanks attractive