Home
›
Raids and Events
Otherworld Hibernia 12:00 Noon PT / 3:00 PM ET / 7:00 PM GT

On Sunday, 10. June 2018
<!–– 1941 ––>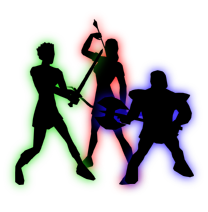 Oje
<!–– closing ID=FDP or NOFDP 2001 ––>
Rally: Bog of Cullen having talked to Nara Manastrong.
Quest: Start Otherworld with Seneschal Desmond in the Throne Room. Quest is [Siabra] Eerily Quiet.

Notes:
(1) On this raid you must pay attention to your quest log. Many steps require personal action. You cannot AFK your way through many steps. Read you journal after each step. We will wait up to 3 min for LDs.

(2) On this raid move as a battlegroup team. Do not race ahead and it will go faster overall.

(3) Pull small, pull slow. Slow and steady wins.

(4) Pause and look before porting. Make sure aggro is cleared. Let's port as a team.