Home
›
General Board
Easy way to revamp artifacts
<!–– 1941 ––>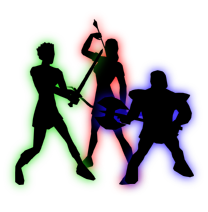 Sym
<!–– closing ID=FDP or NOFDP 2001 ––>
What if BS just added a small mythical bonus to every artifact in the spirit of its other stats. For example: Bracer of Zo gets additional 6 mythical dex Or acuity? Maybe some artifacts gain mythical CC reduction, maybe some get mythical DPS. Not huge bonuses but something like 5% reduction or 5 mythical stat cap.
Wouldn't think be something easy to code in and increase interest in what is considered relatively dead content?
Also, make it so people have to do the encounters again to get the new versions (it's actually fun).
@Carol_Broadsword
thoughts?
Symonde (Cleric)
Symfriar (Friar duh)
Symsorc (Double duh)
Sympets (Theurg)
Symmond (Arms)
Some random mids and hibs
Tagged: