Home
›
General Board
Returning player looking for an guild to get up to speed
<!–– 1941 ––>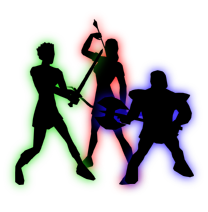 ROthom
<!–– closing ID=FDP or NOFDP 2001 ––>
Started playing at launch, quit around 2005. Came back 2006-2013'ish. Dabbled here and there for a few free months whenever it came about.

Want to play my Mid's ... Have a bunch of 50's on the one account I have left, nothing specatular though. All seem to be pretty well outfitted for the time I left. No real high RR's though.

Looking for a casual, active guild that can fill me in on what I've missed int he last several years.