Home
›
General Board
Returning player...server suggestion for Albion characters?
<!–– 1941 ––>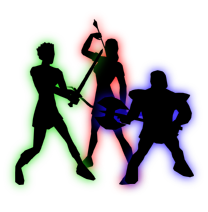 Moegan
<!–– closing ID=FDP or NOFDP 2001 ––>
Hey all. Have not played since 2007 or so but just recently found out that DAOC was still being played and thanks to the support guys was able to recover my 2 main accounts even though I couldn't even remember the user names on them. Had 2 other accounts I took over from other players but have not been able to get anywhere with them yet. Played pretty much since launch up until I quit and have fond memories of the game.

Anyway, looking for server suggestions before I pull my characters out of archives. I used to play on Galahad. Had a large house when I quit playing, so of course would like to have option to purchase another. Don't RvR a ton due to time issues but nice to have option. Have Lvl 50 characters in most of the main classes that were going back then. I appreciate any suggestions, thanks!