Home
›
General Board
Should night modus be removed?
<!–– 1941 ––>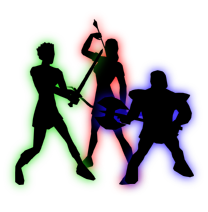 Kroko
<!–– closing ID=FDP or NOFDP 2001 ––>
What you think about this?
I recently have problems with playing the game in the morning/afternoon when there is night ingame. It is literally impossible to play unless you darken your room entirely. What you do in this situation?
I also dont know why we have this night/day modus after all. I guess it is for role play reasons. But do people really care about it after playing for some time? I guess for most people, if they leave their pc and you ask them whether it is night or day, they cant tell you. So why we need this? It only causes troubles for people that can not darken their room but there is no benefit.
Im ok with having different weather options, like rain, snow, fog, ... Maybe you can even extend this. But I think night modus is superfluous.
Should night modus be removed?

15 votes

Yes.

20.00%

No.

53.33%

I dont care.

26.67%