Home
›
General Board
Any Midgard guilds recruiting?
<!–– 1941 ––>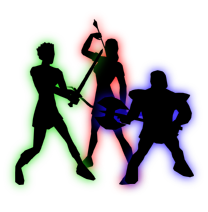 Brothertcn
<!–– closing ID=FDP or NOFDP 2001 ––>
I used to play this game when I was 14 to 16 but I'm 32 now and my old guild and players are gone, so I'm hoping to find a social, friendly guild. I love Midgard, it's my home. I used to be a 50 dwarf mage named Berfulcof on the Kay server. I miss this game so much, I'm excited to play again. I made this a vet account last night. I've played WoW for a long time, but the community was toxic, I miss walking around Midgard waving to and being friends with so many people on a close knit realm. If anyone has any openings Id love to hear about it.