Home
›
General Board
New Player Help? :)
<!–– 1941 ––>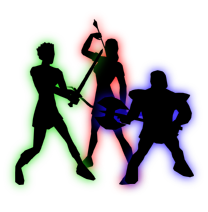 Zephee
<!–– closing ID=FDP or NOFDP 2001 ––>
Hello everyone, I am a new/returning (sorta) player. I began playing the game in 2001 when I was 5 years old. My dad and his friends played it so he would let me play every now and then. I believe I had a Briton Armsman and Lurikeen Mentalist as my two highest characters. I probably played until I was 11 or so (6-ish years) before my dad cancelled the sub. I have tried to keep up with DAOC through YouTube and the website throughout the years. Most of the posts I see on here are negative and pretty discouraging for new/returning players

but early today I decided to take a leap of faith and sub.
Essentially, I have 4 questions I can think of off the top of my head. Any help answering these would be greatly appreciated, thank you in advance!!
1.) In most MMO's I prefer to play healer. I see on the DAOC website they have a breakdown of classes, so I have been able to identify the main healers on each realm. However, I see some classes are hybrid classes. If I plan to main a healer for RvR, should I roll Cleric or can I be effective playing Heretic? (as an example) Being able to deal effective damage without sacrificing healing is a big bonus in my eyes. TLDR; What is the RvR meta for healers on each realm?
2.) Is BG questing truly the best experience available? I do not care for taking my time going from 1-50 (besides stopping at Molvik) due to the amount of time I put in below 50 as a kid. I have played a character to level 13 so far. I went into the Lions Den to quest, but the quests were giving less experience than the quests in Cotswold. Is the difference maker the repeatable aspect of the quests in BGs? TLDR; quickest way to level?
3.) How big of a deal is Mithril? As stated above, I've only made it to level 13 so far, so I am pretty unfamiliar with the game. Is there anything groundbreaking I will need it for?
4.) I have looked up some guides but everything in them is a foreign language to me. Does anyone have a quick explanation of gearing for RvR at 50?
Again, thank you in advance for the assistance. I look forward to seeing you guys in the game, any variation of the name Zephee is me. Thanks (for the 3rd time now) and have a good one!!