Home
›
General Board
EC battlegrounds suggestion
<!–– 1941 ––>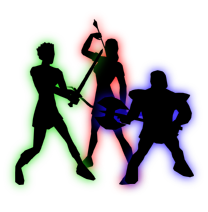 AlaskaMike
<!–– closing ID=FDP or NOFDP 2001 ––>
Quick suggestion regarding bringing new players and getting old players up to date in the EC world. This should also help staleness and populations which ultimately bring subscribers...

Anywho, idea time:
Every week let EC accounts use xp and rp /off, but only in a certain level range. Basically, give rotating battlegrounds for all the free players to enjoy. Start at the level 10 one, and just keep going up every week or so all the way to CV.

This does a few things:
1) If you build it, they will come. Lots of old players don't want the 74 different flavors of ablatives and 96 /use2's. I know many people who were happy to just play in molvik for years. With a bigger population in the bgs, subscribers get more action and more fun as well, they can make alts and keep them in each bg already tempted and never level out. They can also use the non restricted classes. Maybe new players are tired of dying to a and sub to play one...

2) Gets free accounts used to their classes as they gain abilities a few levels at a time, and gets them rvring (whole point of the game) early and often.

3)When the /xp off expires for each bg, they go to the next, and next, eventually hitting level 50, now they have a class they know how to play and aren't constantly steamroller by people 12 realm ranks higher because they may already be rr4 or so.

4)They will hit 50 with some bps for some parts (or all) of an actual template, with some of the /uses they learned about in CV...


Discuss...
So???

8 votes

Yes

62.50%

No

12.50%

I like crayons, demz yummyz

25.00%