Home
›
General Board
F2P patch.
<!–– 1941 ––>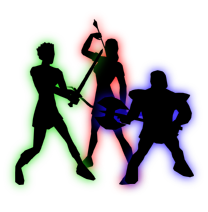 Alittlepoke
<!–– closing ID=FDP or NOFDP 2001 ––>
Howdy folks, this is only the begining. f2p has only been live a short time... days as of a matter of fact. as far as it goes for the patch drops, i think its a good base and i expect/hope they expand on many of its aspects. As far as i can tell, Carolbroadsword has speculated more is coming...
Their is just a few things i need to point out to f2p players, it will be pay to win to a certain extent.. fyi im sure u will be able to do all kinds of things after the whole EC has been implemented such as, CL's, ML's, spend more than 60 realm points, but u know what u are gonna have to do??? huh, do u know? of course you know, break out that credit card or paypal account and pay a fee.. no subscription, no problem.. they will nickle and dime the hell outta you or make u pay an outragous one time fee per character lol.. do ur self a favor and subscribe

no different than netflix....
Broadsword has been fairly good about addressing some issues. For example, when i see one of those pesky archers get zephyr'ed into a unaccesable area on safe EV and start shooting people, if i appeal it in prime time hours, they are dropped down in less than a minute

so at the very least, thanks alot. Not to mention, whenever i deal with broadsword they talk and answer in a friendly way... i enjoy it thanks Broadsword.
With love,
Alittlepoke, your friendly neighborhood assassin.
Ps,
Give us assassins a buff

Post edited by Alittlepoke on