Home
›
General Board
Can we give spirit cabalists and summoning SM some more useful spells?
<!–– 1941 ––>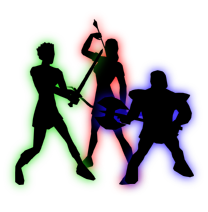 Sym
<!–– closing ID=FDP or NOFDP 2001 ––>
Currently these 2 spec lines are very sparse as far as useful spec based spells. I guess BS wants everyone playing dark and supp SM, but spirit cabalists are a major focal point of albs. Having only one useful spell in an entire line that takes 46 points invested is kind of rediculous. Yes I know they can have blue disease and gray nearsight as sub spec but those are lowbie spells that get resisted a ton.
@John_Broadsword
any chance we can add some flavor to these necessary but super thin spec line in 1.126C?
Maybe something like move single target disease or nearsight to spirit spec or maybe a pbae disease or AE or single target snare?
Symonde (Cleric)
Symfriar (Friar duh)
Symsorc (Double duh)
Sympets (Theurg)
Symmond (Arms)
Some random mids and hibs