Home
›
Raids and Events
Curse Raid

On Wednesday, 11. April 2018
<!–– 1941 ––>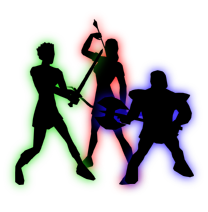 Stikit
<!–– closing ID=FDP or NOFDP 2001 ––>
Curse Raid on Mid 4PM PST//7PM EST. BG will open 30 minutes prior.

Quest can be obtained by going to Jordheim, and talking with Roshak>then go east out door and talk with Sigrun behind statues>then talk to Roshak again. Then port to Vindsaul faste and use the dungeon explorer to port to Varulvhamn dungeon. Rally there.

This raid will be ran slowly instead of fast, but if you afk steps will not be repeated. I will also be in the Ywain raid channel.
This discussion has been closed.