Home
›
General Board
Eu prime time crazy action
<!–– 1941 ––>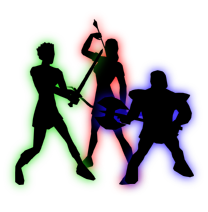 Brut
<!–– closing ID=FDP or NOFDP 2001 ––>
Got to say had some of the best action in eu prime time for a very long time yesterday.Crazy fights all over ev mainly mids and a few hibs seems like population is rising pre endless conquest seeing a lot of old players returning even had smackish back .
First time for a long time have seen Molvik and even killahoe keep changing spam in region which says to me a lot of new players levelling up.
Action has been steadily rising for last month or so.
Been small manning with a few guildies when hero Zerg out and that has also been pretty good seems like more solos out.



If anyone wants casual small or 8 or 16 and action on alb eu prime time hit me up in discord I usually spam when I'm on usually from 7 gmt to 12 gmt most days.
I might hit even hit the hero Zerg up if Anna is on if the trend in pop continues let's hope it carries on up.