Home
›
General Board
GoFundMe Proposal to Broadsword
<!–– 1941 ––>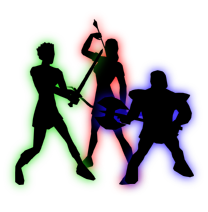 Mctana
<!–– closing ID=FDP or NOFDP 2001 ––>
Problem: Use of cheats, hacks or "tools" in RvR goes unpunished.

It is no secret that players on a private server are returning to Ywain after being banned there, yet are able to profit on live as cheating goes largely (if not universally) unpunished. (See also threads "Returning to Ywain because 'bored' or 'private server dying'")

Thesis: Low subscriber numbers leads to the strategic decision to not rigorously enforce cheating, as it leads to loss of revenue.

Solution: Establish a GoFundMe where we can "sponsor a cheater" to be banned. The revenue can be used to stabilize Broadsword cash flow.

The solution is sustainable as customers will no longer quit the game in disgust at end game RvR, leading to long term stabilization and growth.
Tagged: