Home
›
General Board
The use of expressive dance in daoc
<!–– 1941 ––>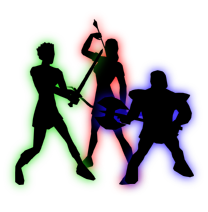 Brut
<!–– closing ID=FDP or NOFDP 2001 ––>
Hi haven't posted for a while but feel that I need to convey my feelings regarding emotes.
Recently when logging into game and zerging down solos small mans leet groups and HIBs I have felt that the rofl emote does not convey the full contempt bile hatred and pure disgust with the above groupings.
It's just not doing it for me could broadsword please introduce. An expressive dance emote I would especially like the highland fling a highlander in full pink plate armour dancing the highland fling on my enemies head I believe would give a powerful expressive feeling to me and my cohorts fully implementing our feelings and bringing much joy to the land of Albion.
Now of course I can not leave out the other realms Hibernia could have straight forward Irish dancing how delightfull to have a dainty lurikeen dancing on ones head with there little cute boots playfully tickling your nose.
Or Midgard straight up Appalachian clog dancing.To all at broadsword I hope you take note that once again I have provided a source of meaningful changes that can once more make this game great again expressive dance is the way!
Tagged: