Home
›
General Board
No Illustrious Mauler Staff?
<!–– 1941 ––>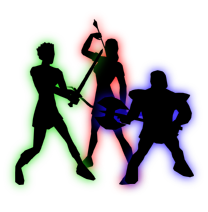 Badnagen
<!–– closing ID=FDP or NOFDP 2001 ––>
So, ya. Go to the bounty merchant in the kings room to load my rr2 mauler up on illustious gear (thank you christmas bounty scrolls) and there is no staff option for the mauler. Only fistwraps. Can a mauler get a staff? First you don't let my warden buy masks and now no staff for my mauler, feeling a little discriminated here. Gunna have to call the ACLU. OK, kidding aside, can I has staff?